Sexual Harassment Examples: What Is Considered Workplace Sexual Harassment in Florida?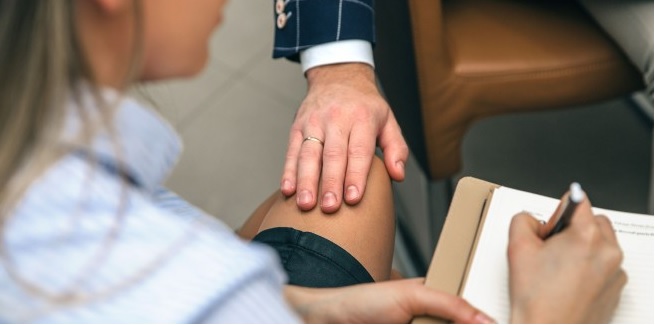 In the last several years, a national conversation started taking place in the U.S. The "#MeToo" movement brought attention to high profile sexual harassment examples in the workplace, with declarations from both males and females working in the entertainment industry and in politics. As a result, people started to frankly discuss what it means to sexually harass an employee.
The U.S. Congress passed legislation promising safer work environments for both men and women almost 60 years ago. Title VII of the Civil Rights Act of 1964 which is a federal law, prohibits workplace discrimination on the basis of race, color, religion, sex, and national origin.
The Florida Civil Rights Act of 1992 ("FCRA"), Florida Statute Section 760.10, also prohibits workplace discrimination on the basis of race, color, religion, sex, and national origin. The Florida law also includes protection from discrimination based on age, handicap, and marital status. The FCRA applies to employers with 15 or more employees. Florida courts are supposed to interpret sexual harassment in a manner consistent with federal law as the FCRA is patterned after Title VII.
Is Pregnancy Discrimination Protected Under Florida Law?
No, not specifically. In 1978, Congress amended Title VII of the Civil Rights Act to recognize pregnancy discrimination as a part of discrimination based on sex. The Florida legislature did not amend Florida's FCRA to do the same. However, in 2014, the Florida Supreme Court held in Delva v. The Continental Group, Inc., 137 So. 3d 371 (Fla. 2014), that the Florida Civil Rights Act's ban on discrimination based on gender can cover claims of pregnancy discrimination.
What Kinds of Touching May Constitute Sexual Harassment Under Florida Law?
Many kinds of touching take place in the workplace, but they do not all rise to the level of actionable sexual harassment. A factor is whether the touching is unwelcomed in the eyes of the victim. The U.S. Supreme Court in Harris v. Forklift Systems, Inc. said that to constitute actionable sexual harassment, the touching must be severe or pervasive and must contribute to an "abusive working environment."
Some examples of unwanted touching include:
Hugging, kissing, and stroking without consent;
Sexual activity; and
Sexual assault and rape.
Taking the Next Step: Contact an Attorney
If you, or someone you know, have suffered sexual harassment in a Florida workplace, reach out for professional legal help. A law firm experienced in sexual harassment cases can help you evaluate the strength of a potential case and guide you toward the best possible course of action for your situation.
Sexual harassment cases are serious and sometimes employers do not conduct as extensive an investigation as necessary. Sometimes, employers even unfairly punish the person reporting the sexual harassment. This may make the process feel hostile to the employee who reports sexual harassment and may even discourage others from complaining about sexual harassment in the workplace.
An employment law attorney with years of experience fighting sexual harassment cases can help you understand your legal rights. Most importantly, your legal representative will protect your rights.
Sometimes the best way to protect your rights is to file a lawsuit against the employer for allowing and/or failing to stop the harassment. That is why you want to select an attorney who will fight zealously to help you get the outcome you deserve. Contact us today for a confidential consultation.